Oh no! Another Easter weekend in lockdown! Those of us wanting to celebrate the most important date in the Christian calendar are still banned from attending a proper church service, and we still can't visit many of our friends and families. If you plan to arrange an online delivery of an Easter treat or two, it's worth sorting this out ASAP or you might miss the cut off date. There are so many things we can order as gifts this Easter; cheese boxes, flowers, chocolate eggs, cakes, hampers and meal deliveries from top restaurants (many of which are now nationally available). But many of us will be at home at the weekend, and wanting to treat ourselves (after all, we're worth it!), so I've put together a few suggestions for indulging others and ourselves.
If you fancy a traditional Italian Easter delicacy, you should try a Colomba, a traditional Italian Easter dessert. Made with flour, eggs, sugar, natural yeast and butter it usually contains candied peel and is topped with pearl sugar and almonds. It's shaped in the form of a dove symbolising peace. Orange Moon,famous for its delicious almond pastries (also does mail order) has a good range of Colombe from £20, so all the family can enjoy a piece.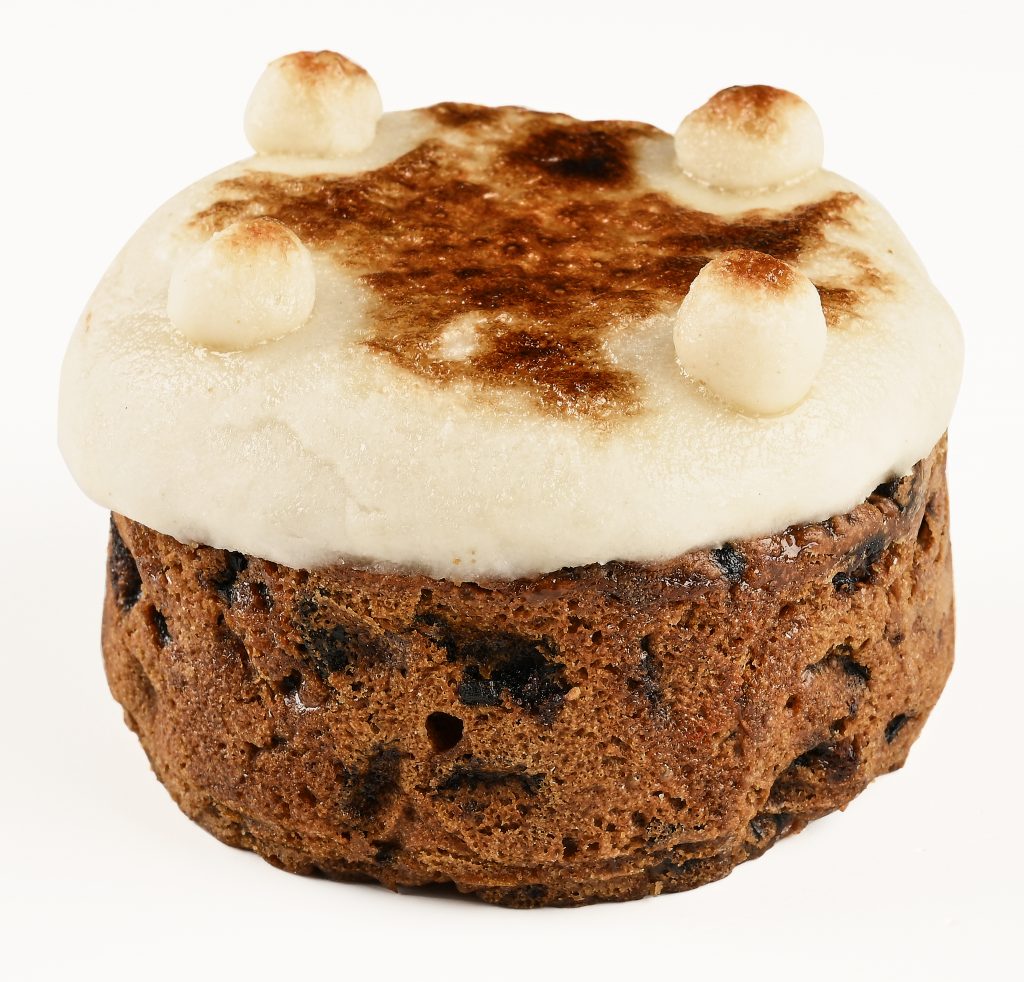 How about sending some more traditional British cakes as a gift? Or even better, perhaps, some mini Simnel or cup cakes, or a selection of four large loaf cakes for £20? Also available to buy at branches of the Co-op, Fatherson Bakery has launched a range of limited-edition cakes to celebrate Easter, all created from local, British ingredients. What's more, they are very reasonably priced, so you can afford to be ultra-generous! More info on mail order is here but last order date for Easter delivery is 31 March.
And a perfect gift for youngsters – one that'll last well over the holiday weekend and provides not only delicious chocolate, but an educational toy – is Play n Choc's Rabbit Gift set. At £15 this organic alternative to an Easter egg gives six little boxes to open, quality chocolate to enjoy, and then the cardboard rabbits to assemble.
Good old M&S has really gone to town this year with its Easter offerings. As always, the prices are reasonable.and quality top-notch. There's a new chocolate character to join Percy Pig and Colin the Caterpillar (£5 for the Colin egg pictured): the The Ombles – ideal for youngsters. The G&T egg appeals to me! And for anyone who doesn't eat chocolate, how about this cheesy 'dippy egg'? A great Easter breakfast or brunch idea, this blend of Barbers 1833 Cheddar, soft cheese and crème fraiche has a Red Leicester 'yolk' all ready to bake in the oven and serve with toast soldiers. £5.
Other supermarkets with some excellent own label Easter eggs or chocolate characters at great value prices are Aldi and Lidl.
What has happened to hot cross buns? I've never seen so many different variations available. Chilli & cheese, blueberry, double chocolate, cheese & Marmite, honeycomb, brioche and even rhubarb & custard! I have to admit to being sceptical, but I've enjoyed trying a few different flavours. For me, the traditional hot cross bun is still the favourite; mind you, I think I might try making a hot cross bacon butty, which I understand is a new craze. I've always enjoyed a slice of cheese in a toasted hot cross bun – try it, it's delicious!
A perfect Easter gift for the beer aficionado who is missing pubs being open is the introductory offer from Flavourly, the online craft beer specialist. It works with dozens of independent breweries and delivers an extensive range of small batch, and exclusive, craft beers at supermarket beating prices. The company's introductory offer will make a fab present. A mixed 24 can case, that includes two tasting glasses, for just £32 inc delivery.
Cheers, and happy Easter 'egg' hunting!