Who'd have imagined that, one year on, we are still locked down, and unable to take our mothers out for lunch – or even visit our mothers, unless they are local and we are in their 'bubble'. Even more restricted than last year, we do now at least have the option of a whole range of new delivery services that have sprung up due to Covid-19 and people's resourcefulness. Many of us are getting used to the idea of 'finish at home' restaurant meals provided by those clever members of our poor, beleaguered, hospitality industry while it limps along, until allowed to reopen.
I've done some research for you, and there are a number of local options for a cooked meal delivery or 'finish at home'. If you fancy treating her (and the rest of the family) to an Italian feast, have a look at a new local delivery service called Come a Casa that will bring you a very reasonably priced complete meal. The Mother's Day Menu (for four) starts at under £20 each for three courses, including delivery. It sounds divine: it includes burrata, fresh handmade pasta and blood orange and polenta cake – a refreshing change from the usual heavy roast – and all prepared by Italian chef Daniele Ciniglio. Check the website for prices, delivery postcodes and more info.
And lots of other places are offering meals for Mother's Day – some for delivery and lots for collection (and don't forget to check out what your local pubs are offering). I'm rather surprised that so many companies are offering a Mother's Day lunch for two – surely unless it is just a couple with a small baby it should be a family meal? That said, there's a raft of options from well known names such as Gaucho at Home offering an Argentinian Sunday roast (£60 for two) and M Restaurants Fillet of beef Mother's Day box (£70 for two). Rick Stein is offering Stein's at Home with a curiously named but delicious sounding 'Mother's Day coq au Riesling' menu (£82.50 for two), for three courses plus a bunch of tulips. And Oakman at Home (of Beech House Hampton Hill fame) is sensibly offering a three-course meal for four (from £90) that also has a great vegetarian option for starter and main (pide – Turkish 'pizza') and then mushroom wellington for main course.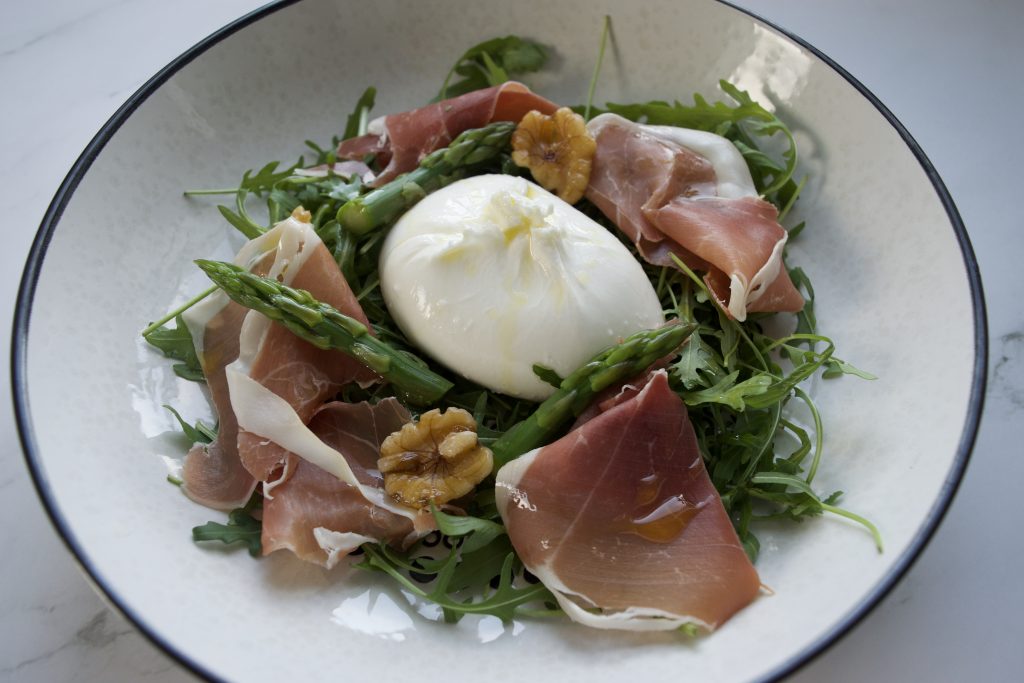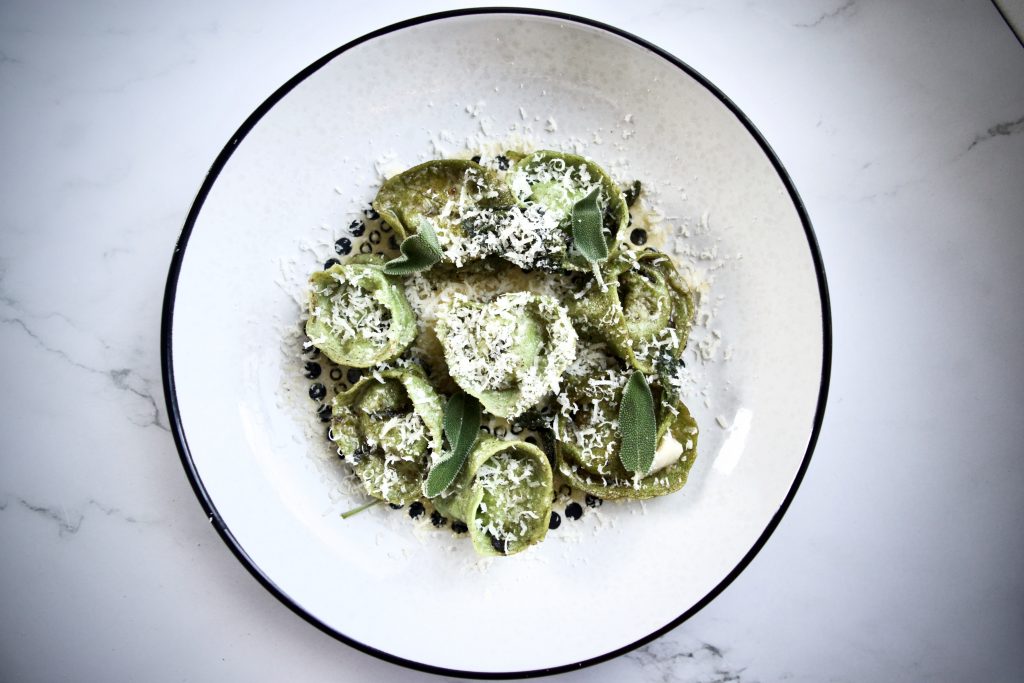 But that's enough of meals, what about other 'foodie' gifts? For an alcoholic choice (gift not mother!) I discovered a fabulous English sparkling wine recently, produced by the Dorset Langham Wine Estate. Its multi award winning Corallian non-vintage knocks the socks of many French champagnes. Like champagne, it's a blend of Chardonnay, Pinot Noir and Pinot Meunier with a fine stream of bubbles and great length, and at £27.50 a bottle it's a steal. From langhamwine.co.uk and a perfect mail order gift for a far flung fizz-loving mother! (or, if local, maybe order a few bottles for yourself and take one to her)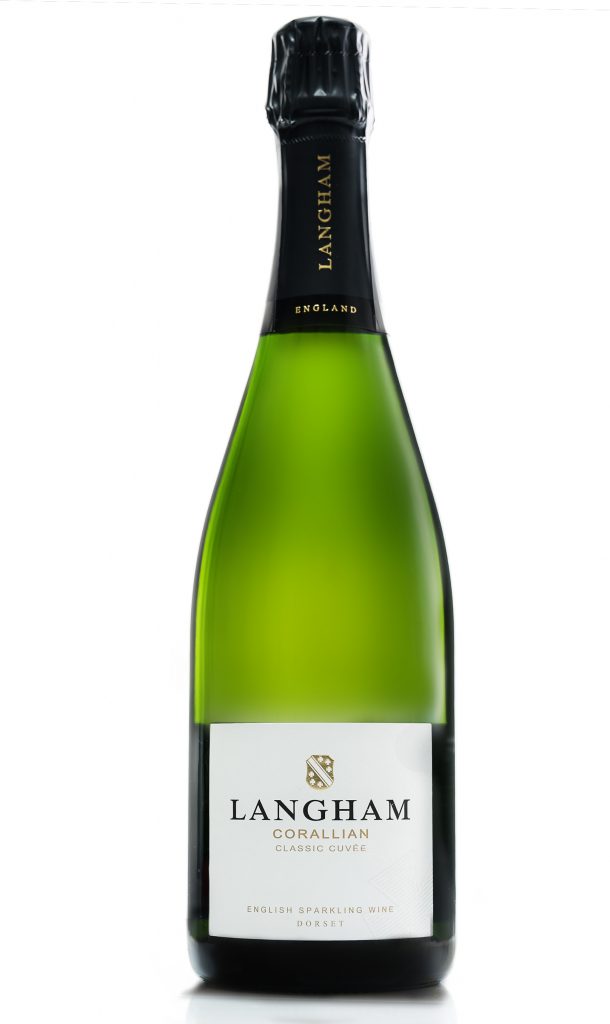 Still on the subject of Chardonnay, I also tried an excellent Jacob's Creek Double Barrel recently that is currently on offer at Sainsbury's at £10 a bottle (from £12). It's the first one aged in Scotch Whisky Barrels and is surprisingly rich and complex. This would be a very acceptable gift and you might be lucky enough to be offered a glass or two!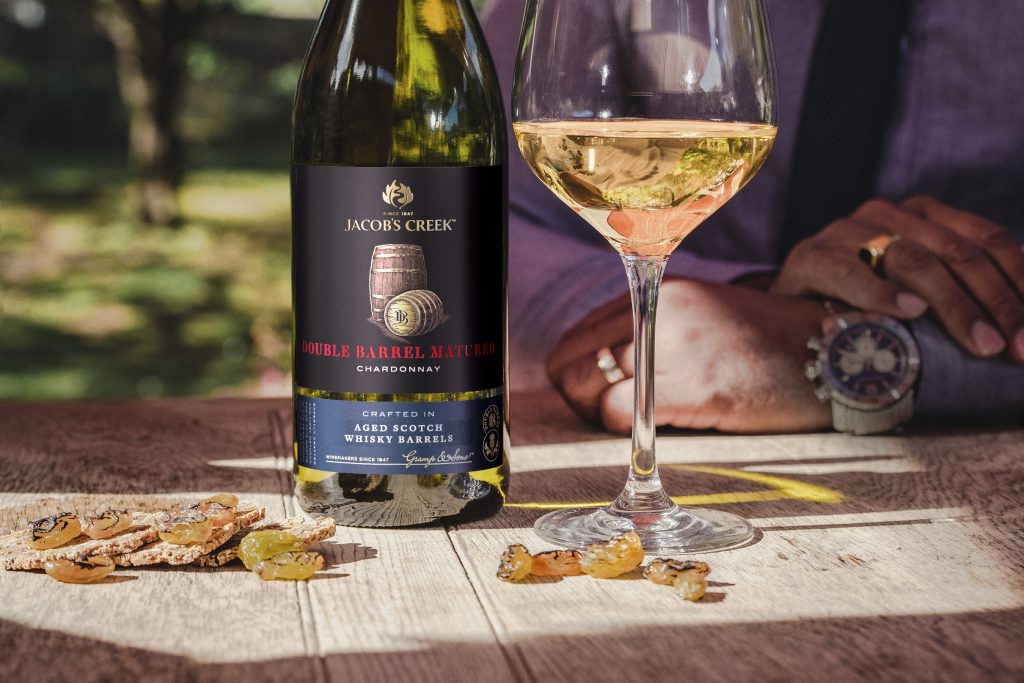 As well as the ubiquitous daffs for Mother's Day, you could consider a special rose to grow in a pot or the garden. Squires Garden Centres is promoting 'Mum in a Million' a pink, highly scented, rose at £15.99. And you could always present it with a bottle of rosé cava or prosecco for maximum impact. (Delivery available within 5-7 mile radius of your nearest Squires branch).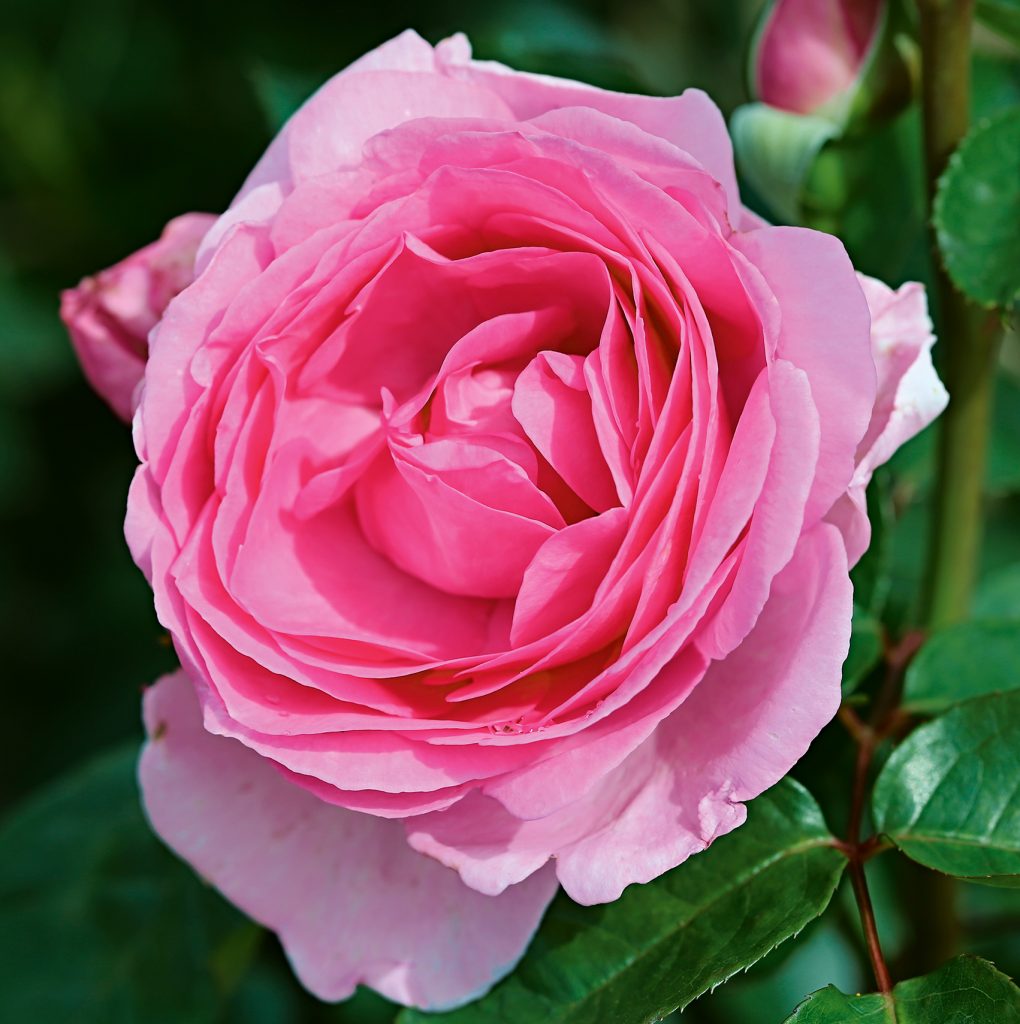 And then of course, there are numerous hampers available in all price ranges. Depending on your budget, you could choose something indulgent from locally based mail order company Kings Fine Foods to spoil her rotten! From real caviar to the most wonderful looking and fun Amedei mixed chocolate pralines packed in a 'caviar' tin (£12.95) to their Mother's Day Hamper at £150 that will provide endless luxury treats!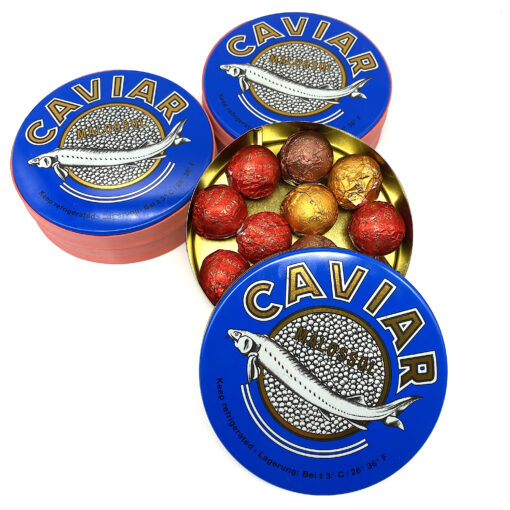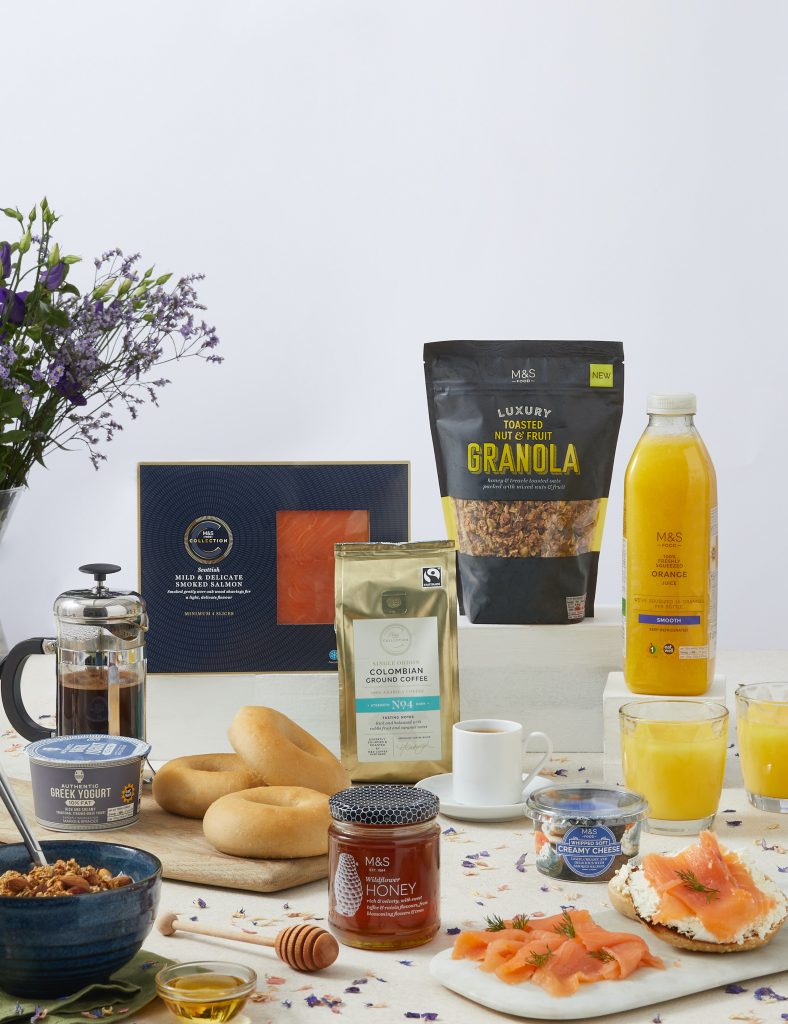 Marks & Spencer has really pushed the boat out this year with a range of online Mother's Day gift hampers (Luxury Breakfast in Bed £30) that offer great value for money. Pre-order online from 12 March. And in store, there are numerous options, in all price ranges. How about a Connie the Caterpillar cake? Connie has been given a Flower Power makeover and is a fun cake with edible flowers at £10.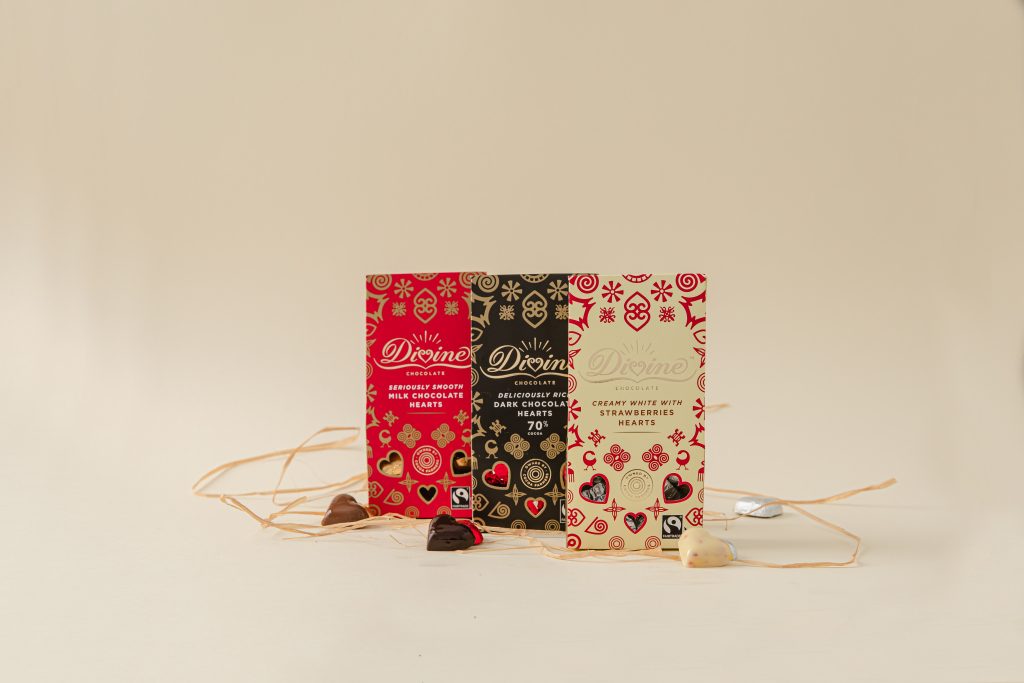 If your mother is a chocoholic (and who isn't!), there is always the Divine range. Widely available and also online, the packs of Divine chocolate hearts will show her that not only is she divine, but that you love her! Or you could indulge her with a selection of bars in various flavours.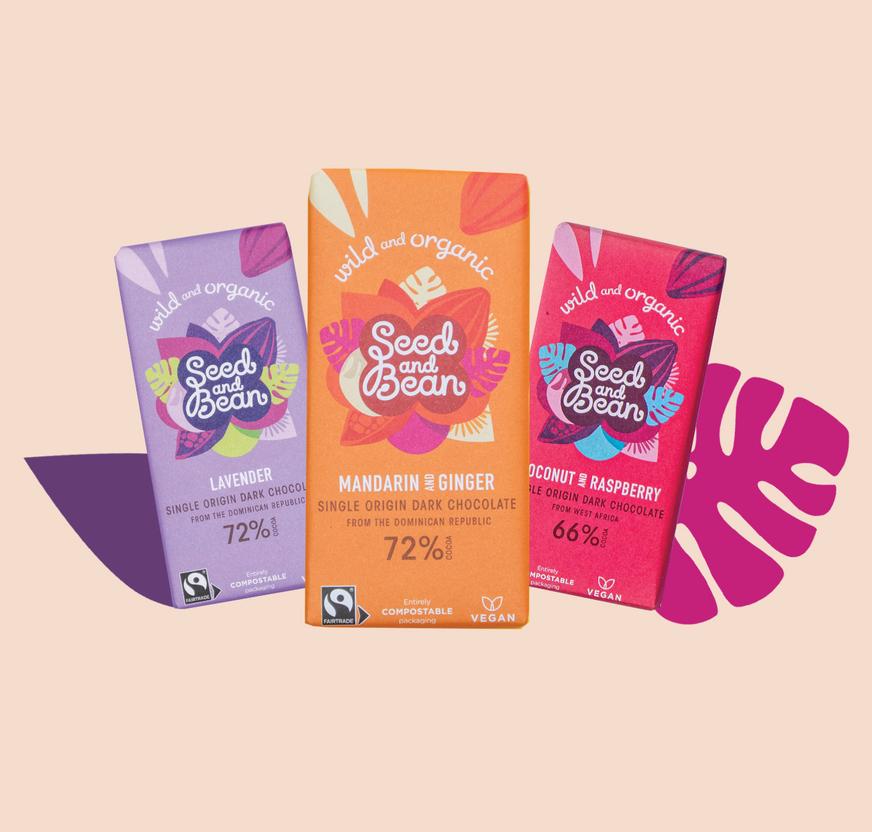 While on the subject of flavours of chocolate bars, Seed and Bean has an incredible range of flavours and while you're in Sainsbury's buying your groceries, you could pick up a bar or two. Then you can apply to be one of the company's official chocolate tasters! More information, plus a range of gift options online at seedandbean.co.uk
Finally, a word of caution if you're planning to order a gift – or meal – online. Do get your act together sooner, rather than at the last minute, as companies will be ultra-busy due to lockdown, and I'd hate you to be disappointed by leaving things too late!